Aurora Fence Company - Fence Company Near Me
---
If you're looking for a new fence for your property, our specialists can help. Customers in the Aurora, IL area benefit from our Aurora Fencing Contractors' experienced fence installation, maintenance, and repair services.
The Best Fence Company in Aurora, IL is here to serve you.
We provide the greatest quality fencing services at unbeatable costs. Commercial and residential clients in Bartlett and the neighboring Chicagoland areas can take advantage of all of our services. To satisfy your outside fencing demands, we can supply you with a turn-key fence installation.

Whether you're looking for a little fence to offer seclusion to your garden or a massive fence to secure your property, our experts can help. To schedule an appointment, please contact us by email or phone. You can also find out more about our firm, goods, and services by clicking on the links below.
Call us right now at (855) 469-7742.
Fencing Materials
---
When it comes to your next fence installation, this is the most important decision you'll make. The material you choose for your privacy fence, semi-privacy fence, or picket fence, whether it's chain-link, wood, vinyl, or metal, can make a difference. We offer a variety of options to suit your requirements, and we even take custom-made fence requests!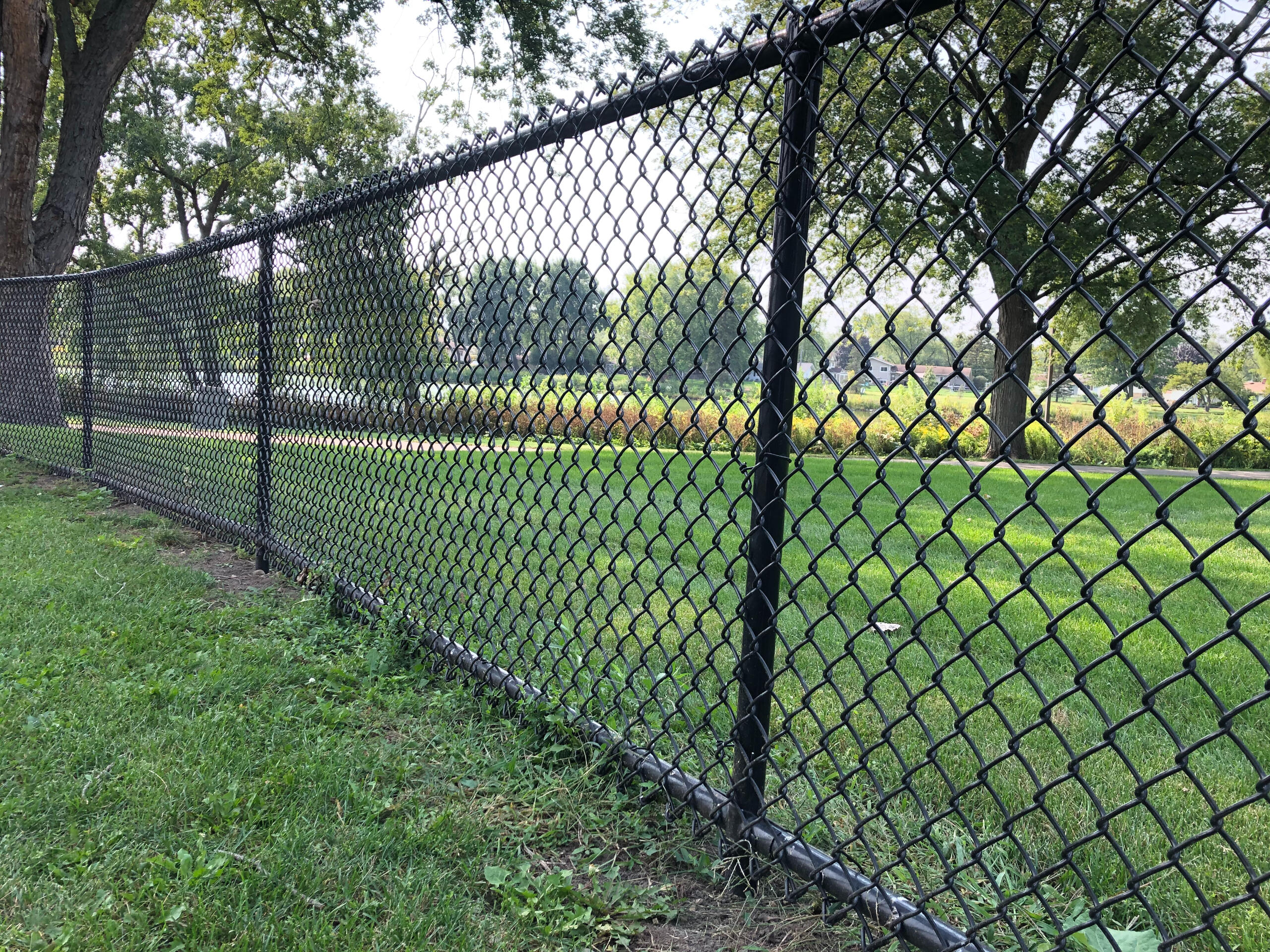 Chain Link Fencing
---
Aurora Fence Company of Illinois sells chain link as one of the most popular fence materials. Chain link fencing is adaptable, affordable, and long-lasting, and it can be used in almost any situation. Fences made of chain link can be found all across Aurora and the greater Chicago area:

In residential districts, they serve as backyard fences.
To provide safety and visibility around public and private swimming pools.
In commercial zones, to partition off areas of a property and provide security while diverting traffic to the appropriate locations.

Chain link fences used to have the disadvantage of having a dismal, industrial aspect, but that is no longer the case. Without compromising any of the benefits, chain link fencing is now available in a range of colors, including black vinyl.

Chain Link for Commercial Use
Chain link fencing is commonly used in commercial settings for a variety of reasons:

Perception - It gives the appearance that you're in a safe place. A chain link fence may not deter a serious criminal, but it will alert most people that they are in an area where they are not supposed to be.

Control - Some larger firms have restricted parts of their property that are only accessible to a select few employees. One of the most efficient ways to keep everyone where they should be is using gated chain link fences.

Security - A chain link fence can be combined with more serious security measures, such as barbed wire, to create a formidable barrier. Chain link fences can prevent vandalism, theft, and a range of other crimes.
---
Cedar Fencing
---
When it comes to new fence installation, there are so many various styles of fences and materials to pick from. Only a wooden or vinyl privacy fence can shield you from prying eyes of your neighbors while yet providing the same level of security and protection as other fences.

The Advantages and Disadvantages of a Wooden Privacy Fence

A private refuge - There isn't much space between houses in many suburban districts. It can be difficult to use a pool or hot tub without feeling exposed if you have one in your garden. A privacy fence will give you the feeling of being in your own little world, free of the fear of being observed. Even if you don't have a pool or hot tub, having a place to go where you can be alone is quite relaxing, and a large, tall privacy fence can help you achieve that.

Crime Deterrent - Even if you don't live in a high-crime area, you don't want to make it too easy for criminals to obtain access to your home or possessions. The ease with which a standard property fence can be overcome may lure trespassers and burglars. A sturdy privacy fence, on the other hand, makes it difficult for neighborhood thieves and vandals to choose an easier target.

Burglar and thief protection - A standard fence will not deter a professional thief, but a privacy fence may. A thief scouts the area before deciding on a target to see which spots are the best. They check to see if you have a big dog, costly automobiles, good home security, and other things. They also keep track of when you'll be at home and when you'll be on the road. They will regularly pass by your property in search of an easier target because a privacy fence makes all of that much more difficult to detect.

Pet and child safety - There are a variety of fences available to keep your dogs and children safe in your backyard. Because of its inexpensive cost and durability, chain link is commonly utilized in backyard fences. There is, however, one shortcoming. Pets and kids can be tough climbers when the time comes, and most chain link fences are only 4-5 feet tall. Unlike chain link mesh, which does not provide paws or handholds, wooden privacy fences are often taller and made of smooth wood.

Higher property values - When installed by a professional and maintained properly, any fence will raise the value of your home. Privacy fences, on the other hand, have the most impact. Because they are typically constructed of high-quality wood and are tightly carved, they give your home an eye-catching, refined appearance.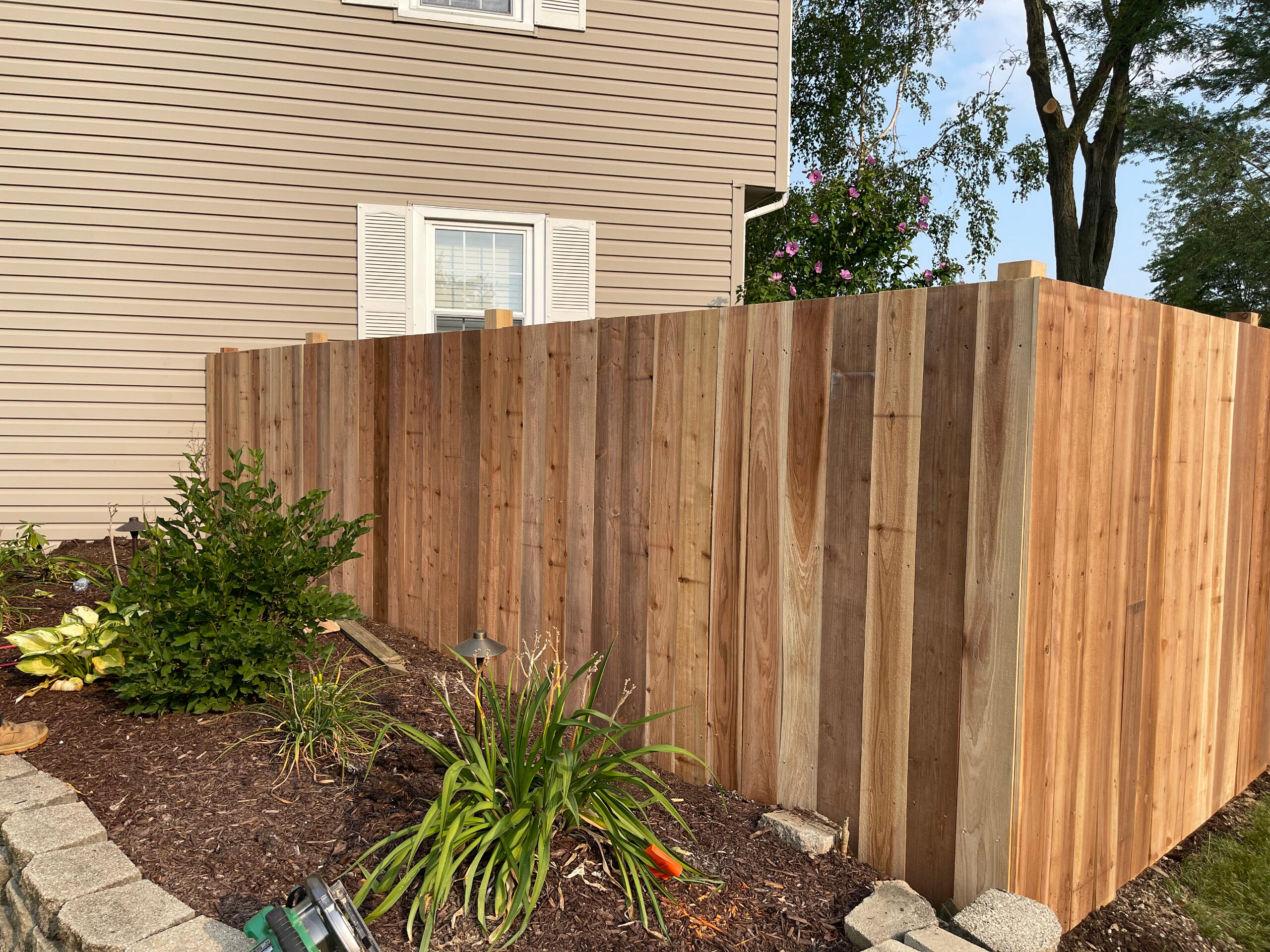 ---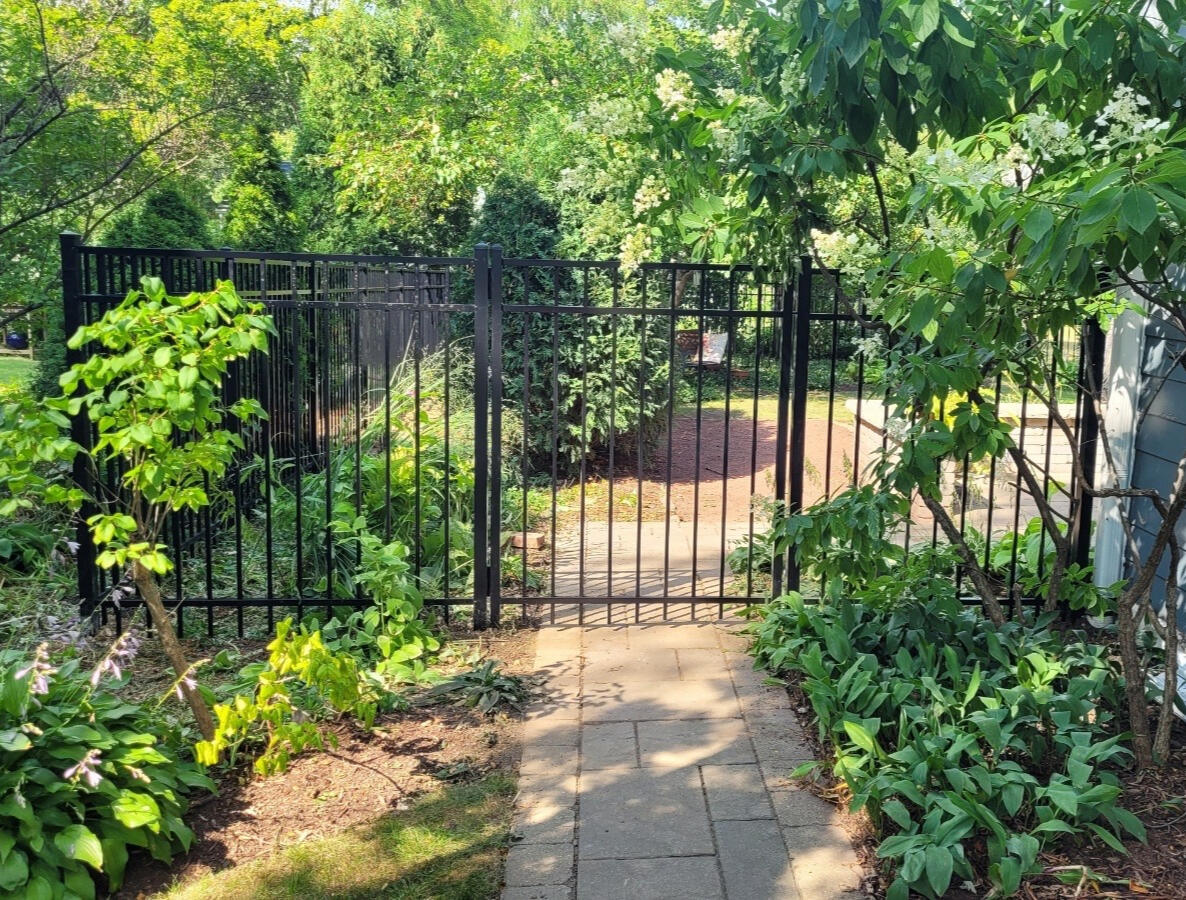 Aluminum Fencing
---
In the Aurora area, we are the number one provider of aluminum fence installation. We invest time, resources, and attention into making each aluminum fence project a success. As a result, we've established ourselves as Aurora's greatest aluminum fence company. Aluminum fences from Aurora Fence Company can be a beautiful addition to your home that will last for many years after installation.

When it comes to fences, there is no other material that compares to aluminum. Aurora Fence Company is proud to provide aluminum fence options for both commercial and residential applications. You'll get a high-quality fence with an unrivaled combination of longevity, affordability, and style if you contact us to install an aluminum fence.

Aluminum Fencing's Benefits
If you're searching for a high-quality fence for your Aurora home, there are various reasons to choose an aluminum fence from Aurora Fence Company, including:

1. Adaptability
You want a fence that complements the look of your Aurora home. Simultaneously, you want a fence that will last a long time. Finding a fence that gives you the best of both worlds, on the other hand, may seem impossible - until you check at Aurora Fence Company's aluminum fence products.

Aurora Fence Company manufactures aluminum fences in a range of colors, grades, and styles. The bottom line is that our aluminum fences are versatile and may be able to assist you improve the appearance of your Aurora property.

2. Reasonably priced
An aluminum fence may appear to be a costly purchase. When you consider the long-term benefits of an aluminum fence in respect to your Aurora home, though, you may quickly find that it offers a large return on investment.

Aurora Fence Company exclusively sells the highest-quality aluminum fence materials at costs that are affordable. We collaborate with you to choose an aluminum fence that meets your requirements while remaining within your daily budget. As a result, we'll be able to provide you with an excellent aluminum fence at a price that fits your budget.

3. Continued upkeep
If you don't want to spend a lot of time maintaining your fence, an aluminum fence can be a decent option. You won't have to worry about re-staining or repainting an aluminum fence. Furthermore, because aluminum fences are powder-coated, they can tolerate UV radiation from the sun.

Naturally, if you purchase an aluminum fence from Aurora Fence Company, we can teach you everything you need to know about fence upkeep. Our aluminum fences are also guaranteed by the industry's finest warranty. As a result, if you ever have an issue with your aluminum fence, we'll be happy to assist you.
---
Vinyl Fencing
---
Any home needs a fence, whether it's in the front or rear yard. It enhances the overall look while also providing security and privacy. Some families dream of having a white picket fence, while others need fencing to install a pool in their backyard. Regardless of the objective, it may be tough to know where to begin with the various types and materials available for fencing.

How Does Vinyl Fencing Work and What Is It Made Of?
Vinyl fencing is becoming a popular alternative to traditional timber or chain link backyard fences due to its increased durability and visual appeal. Vinyl fencing has a longer lifespan than traditional fences since it does not fade, warp, or degrade, and it requires little to no maintenance. Vinyl fencing, which is made up of a polyvinyl chloride (PVC) resin and other unique components, offers greater flexibility and weatherability, making it a great choice for fencing.

For years Aurora Fence Company has been providing elegant vinyl fencing to homes in Aurora and the surrounding area. We can totally install vinyl fencing for your home in as little as one day. Aurora Fence Company uses only high-quality, American-made supplies and construction best practices to install vinyl fence in a variety of styles and colors, as well as create the landscaping you've always wanted for your home.

Vinyl Fences that Match Your Style
Choose Aurora Fence Company's vinyl fencing for a beautiful, long-lasting fence that won't fade, warp, or rot for decades. There is really something for everyone in our huge selection of vinyl fence colors and types to provide their home with gorgeous, long-lasting security and privacy. You can pick from a variety of colors, including white and tan, as well as uncommon hues like black, charcoal, and brown.

Our company is proud to have assisted residents in Aurora, Illinois and the surrounding region in the creation of attractive backyard gardens, secure front yards, vinyl safety fences, decks, and railings.

Contact the vinyl fence professionals at Aurora Fence Company now at 855-469-7742 for more information on any of our vinyl fence alternatives or to get started on purchasing your new vinyl fence or deck.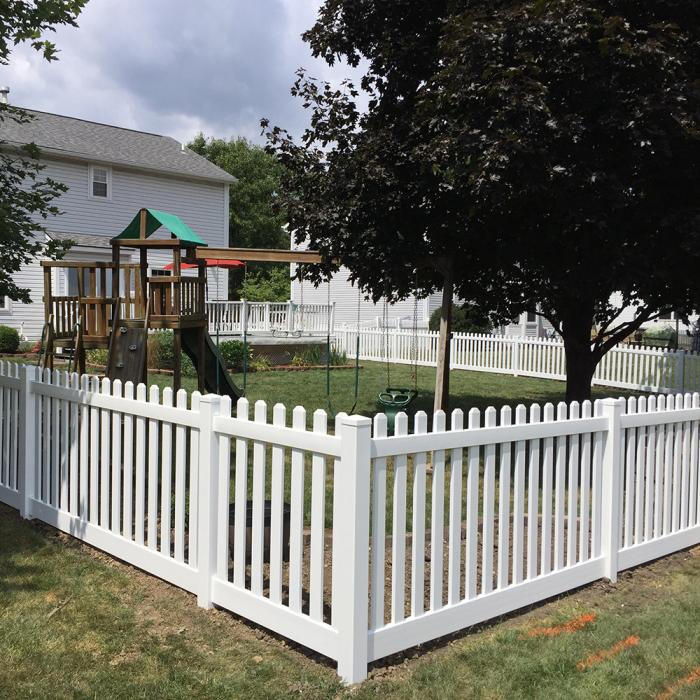 Fence Company Near Me
---
We have a large selection of products to choose from.

We specialize in providing fencing for both residential and commercial buildings at Aurora Fence Company. Chain link fences, wooden fences, aluminum fencing, vinyl fencing, and bespoke fencing are among the materials we offer to meet the needs of our customers.

Our company is one of the best fence contractors in Aurora, offering high-quality products that not only add beauty but also comfort to your home. That is why many residents prefer Aurora Fence Company's enhanced services, as we place a premium on meeting our clients' demands. Our trained and experienced personnel go above and beyond to satisfy the demands of sensitive clients, providing them our undivided attention. Because we focus the client's fencing needs as well as the needs of others living nearby, our firm is one of the most trusted fence installation companies.
Get in touch with us right away
If you're looking for the most up-to-date materials and largest designs, it's crucial to contact with Aurora Fence Company ahead of time to avoid any potential complications or confusion. So, what do you have to lose? Act now and contact us as soon as possible to take advantage of the best rates, discuss your fencing needs with us in person, and receive services tailored to your preferences. You may increase the value of your home, ensure the safety of your family, and maintain privacy in your home by creating property boundaries. A pet-control fence can also be constructed, ensuring that the home's architecture is preserved and improved.

Aurora Fence Company
275 Payson St Hoffman Estates, IL 60169
info@contractormanagementservices.com
855-469-7742